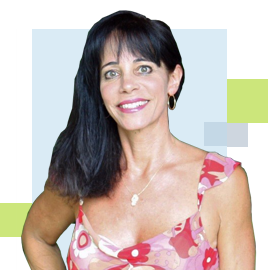 Hi, I am a certified natural health practitioner, health coach and nutritionist. My passion for natural medicine began over 18 years ago while working in the bio-med industry in La Jolla, California. I later attended the Natural Healing Institute of Naturopathy and shortly thereafter opened a wellness studio in San Diego.

After closing my business of five years in April of 2019, I now bring my passion for natural healing to beautiful Scottsdale. Along my journey, I became acquainted Angelo and Health Inside Out. I was so impressed with their amazing staff and extensive healing modalities, I chose to move my practice to their clinic so we could collaborate. It is truly an honor to work with such a talented and caring team.

My business was created with the goal to work with clients who are looking to improve their health and wellbeing as well as those who are experiencing symptoms and health conditions that are keeping them from living an enjoyable life. After the initial consultation, clients will begin to discover the root cause of their disorders so they can begin on the path to healing and rejuvenation. By implementing bio-energetic screenings (a noninvasive, computerized screening device) we can discover where the body is out of balance.

The most cost-effective solutions from both alternative and science-based nutrition and therapies are implemented to optimize your health. We are here to educate and empower your healing journey and pick up where many medical institutions and specialists simply opt out by not covering the marvels that nutritional therapy and holistic health treatments can provide. Adding supplementary healing methods to conventional therapies speeds up recovery time and improves overall healing outcomes. Whether this is your first attempt to seeking better health or if you have been diagnosed and are looking into healthier, less invasive natural treatments, you have come to the right place.