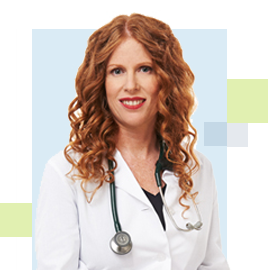 Dr. Sharon Stills, NMD is a Naturopathic Medical Doctor who provides therapeutic and diagnostic services to patients in need of a different approach. Her patients come from all over the globe. Rooted firmly in the principles of Naturopathic Medicine her treatment is based upon the patient's own innate healing powers, to get to the root cause of the issues and to treat the entire physical, mental, emotional and spiritual bodies. Having been a physician for the past 18 years, Dr. Stills has focused most of her time in the last 5 years on writing, teaching and in private practice. Her passion, expertise, and bedside manner will enable clients a remarkable opportunity to delve deeper into their health, on a one-on-one basis, in order get to the root cause of their health issues.

Dr. Stills is a 2001 graduate of SCNM (The Southwest College of Naturopathic Medicine) in Tempe, Arizona, one of the nation's foremost accredited medical schools. She is a leadership member of the American Association of Naturopathic Physicians, the Arizona Naturopathic Medical Association and the Oncology Association of Naturopathic Physicians. She sits on the board of the Bio-Regulatory Medicine Institute and is a lead North American instructor for the Swiss Bio-Medicine Academy. She is passionate about her profession and a leader in legislative issues regarding Naturopathic Medicine. She specializes in European Biological Medicine –having trained extensively with Dr. Thomas Rau of the Paracelsus Clinic in Switzerland. She is extremely well-versed in anti-aging therapies and Bio-identical Hormone Replacement. In addition, she is well known for her successful treatment of Breast Cancer –both early and advanced stage and was featured in the Cancer Prevention Summit regarding her vast experience. Dr. Stills travels the world seeking out and bringing back to the USA the best of Natural Medicine options. Dr. Stills is an author and consultant for Women's Health Network and a member of their Expert Panel.

She is passionate meditation instructor of MBSR (Mindfulness Based Stress Reduction) as well a leader in the USA of the AUM Meditation Process which she studied in Holland.

Dr. Stills founded and ran one of the largest and most successful naturopathic clinics in the country for a decade. Impressed with Angelo Alvarez and the offerings at Health Inside Out Wellness Center Dr. Stills has decided to come out of semi-retirement to support, join, and be part of the Health Inside Out team. She combines her conventional medical training, data-driven science, cutting-edge diagnostic tools and a deep knowledge of natural healing to effectively identify and treat health concerns ranging from allergies to end stage cancer and everything in between. The various therapies she utilizes to accomplish this include live cell therapeutics, homeopathy, bio-identical hormone replacement, anti-aging medicine, isopathy, botanicals, acupuncture, hydrotherapy, color therapy, meditation and more. Her ability to prescribe conventional prescriptions and natural remedies created through compounding pharmacies allows her to develop whole-body remedies that are individualized to your unique needs.

Having overcome serious health issues of her own Dr. Stills practices what she preaches! She looks forward to being of service and is humbled by every patient she can guide towards Reinventing Their Health Naturally!